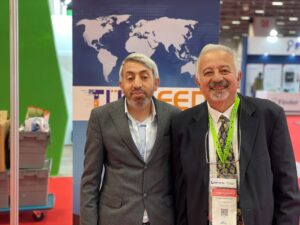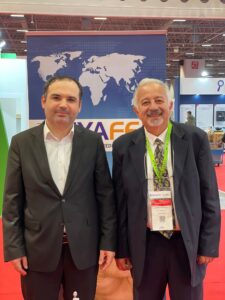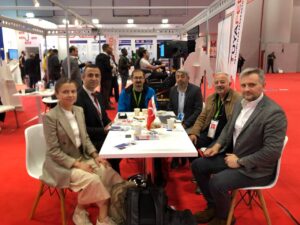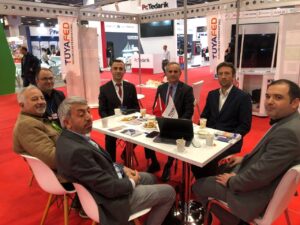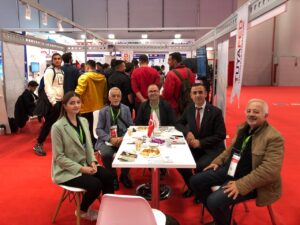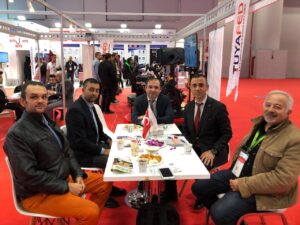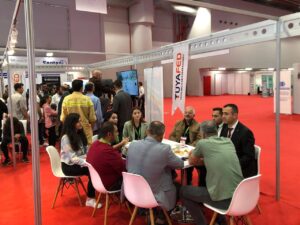 TÜYAFED Software Developers Federation is an umbrella organization established in 2021 by associations operating in the Software and Informatics sector.
TÜYAFED attended IMEX: Technology and IT Exhibition held in a 25.000-m2 area in the Istanbul Exhibition Center of October 13-16 together with all the segments of the sector.
At the exhibition TÜYAFED stand launched three simulators MADE IN TURKEY innovative products for the attention of the young technology lovers especially.
Foreign and domestic visitors and exhibitors were hosted at TÜYAFED stand with warm welcome.
President Mustafa Çalış
Vice President Mahmut Nedim Yiğitbaş
Sami Kurt, Chairman of Robotics and Artificial Intelligence Committee
Zülfü Tunç, Chairman of the Press and Media Committee
Feridun Bayram, Chairman of International Committee
Levent Ağaoğlu, Vice Chairman of International Committee
Mehmet Serhat Kurt, Chairman of Young Tuyafed
hosted the visitors at TUYAFED stand.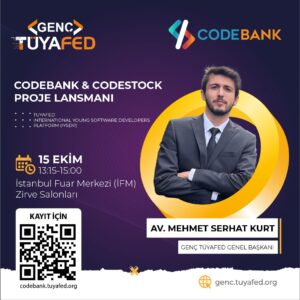 Mehmet Serhat Kurt of YOUNG TUYAFED also launched CodeBank& Codestock Project at the Conference.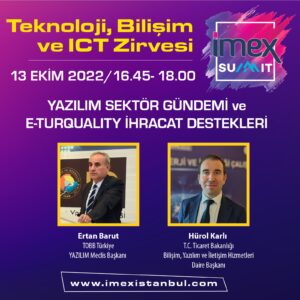 Software industry agenda and E-Turquality Export Supports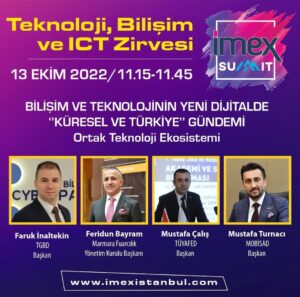 Global and Turkey Agenda of Information and Technology in the New Digital. Common Technology Ecosystem