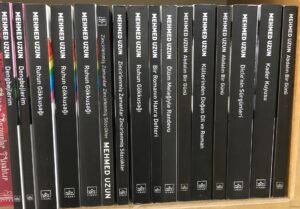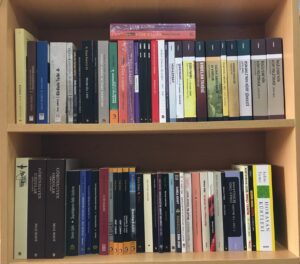 Poets Ahmede Hani, Musa Anter, Ahmet Arif, Selim Temo, Novelist Yaşar Kemal, Mehmed Uzun, Musician Ahmet Kaya, Cinema artist and Film Maker Yılmaz Güney were the famous artists in Turkish cultural life.
Mehmed Uzun wrote his novels in Turkish and Kurdish, while other artists published their studies in Turkish language.
The fact that the languages ​​of the Kurds belong to the Indo-European language family is a great advantage for Turkey. Our Kurdish citizens can use western languages ​​such as English, German, French, Italian and Spanish, Slavic languages to which we can add Russian and Persian languages in the east. Kurds have the advantage of being able to learn these languages ​​very easily and very quickly because of indo-european language base..
Due to the migration of workers to European countries, Kurds also are concentrated in European countries, and they went to Europe for asylum reasons as well.
In addition, Kurds are also heavily involved in neighboring countries like Turks.
Just as Turks are concentrated in Balkan countries such as Bulgaria, Greece, Macedonia and Moldova in the west, Slavic countries such as Russia and Ukraine in the north, and Turkistan states such as Azerbaijan, Kazakhstan, Turkmenistan, Kyrgzistan and Uzbekistan in the east, Kurds are located primarily in Iran, Iraq and Syria, followed by Azerbaijan and Armenia.
The Kurds have never been with the enemies of Turks in the process of Treaty of Sèvres, which is heading towards extinction, and they did not seek to establish a separate state for themselves by considering this as an opportunity. They saw their fate with the Turks, first with the Ottoman Empire in the 16th century, and then with the Turkish Republic, which would be newly established in the process of the disintegration of the Empire, and they were in a partnership of destiny. Because within the triangle of Arab, Turks and Persian, the people they know closest to themselves live in Turkey.
Turkey is geographically a peninsula, but in terms of human history and cultural richness, it contains extremely rich genes in a full continent situation, and culture is its basis. The Fertile Crescent moves through the Mesopotamian lands and enters into Anatolia. Çatalhöyük is the first settlement in the world, located at the westernmost tip of the fertile crescent.
Turkey represents a great human heritage in the world fermented by shared culture over ten thousands of years.