by Serkan Akın, Turkish Architect
@Mimarserkanakin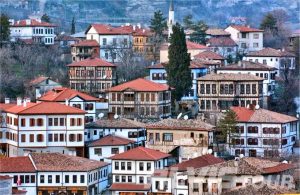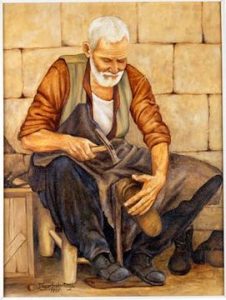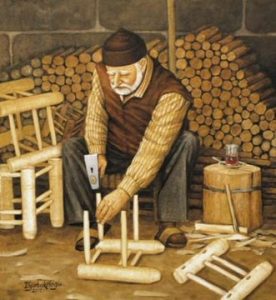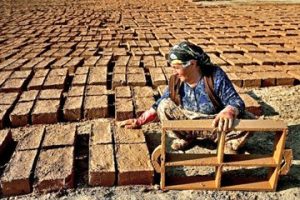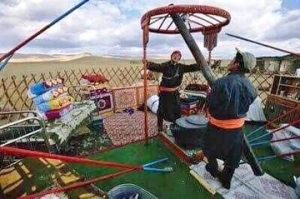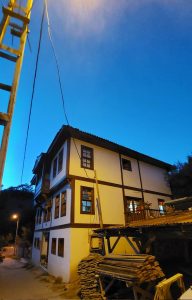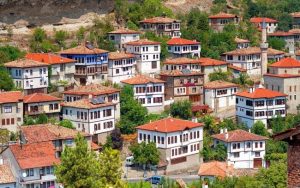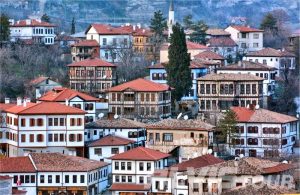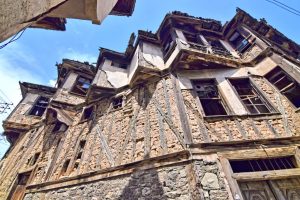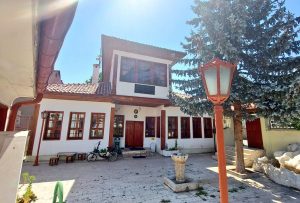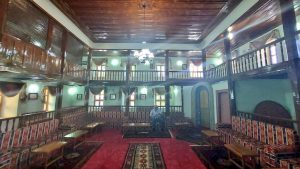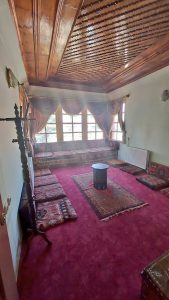 1- The way you build your home reveals how you think, produce, earn and live. This shows what kind of house you live in, whether you are free and happy. Independent life is life
2- If you cannot define your dream house or even if you do, if you do not have the power to reach that house, you are not free.
First get rid of the shackles, then demand a paradigm shift
For this, try to learn the basic concepts.
What is home?
What is an apartment?
How is the livelihood?
3- City life is designed to make people unprofessional, worker, homeless, unhappy, addicted and even slaves of modern capitalism.
Urbanization is structured in such a way that problems cannot be solved ontologically.
4- If you live in a city, complex or apartment, you are not free, If you pay rent, loan, or dues, you experience traffic congestion, air pollution, privacy problems, neighbor problems, security risks, It is obvious that you cannot eat naturally, see the sun, and are not happy.
5- Reinforced concrete apartment is not the only solution without alternatives. Getting into apartment debt with a loan is the most wrong way. It is the biggest shackle to settle for jobless, homeless unemployment in the city. Being addicted to grocery store with packaged food, for food and nutrition is an unsustainable mistake
6- Urbanization problems will continue to increase and cities will turn into megacities. Smart cities will come where those who agree to change and obey and say "I Accept" will unconsciously live happily. Rural and historical cities will be valuable for those who want their freedom.
7- Everyone should study the emergency scenario. Switch to a living model where you can make your home yourself. Have a garden where you can feed naturally and provide your food constantly. Learn stone, earth, metal and woodworking techniques. Stop blaming others
…………………………………………………..
1 For a long time , I have been thinking, writing, speaking, producing about Turkish House, village, city urbanization policies, urban transformation, technical profession, rent zoning, city, house, neighborhood, apartment, concrete, etc. Finally, God granted it. I started to build myself a Traditional Turkish House
2 A traditional Turkish house should first of all be built with traditional materials. There can be no Turkish House in the mode of a reinforced concrete villa by imitating the plan scheme or the proportions of the facades.
3 In addition, a traditional Turkish house is located in a neighborhood, village, or settlement. Not in a deserted place like that. I'm not talking about a luxury villa. The pool is not sheltered by high walls or in a complex. In the middle of the of life.
4 Let me reiterate one of the most important sentences in this flow.
5 BUILDING TRADITIONAL TURKISH HOUSES:
SIMPLE, EASY AND CHEAP.
I personally saw and know that it is at least 30% cheaper than a reinforced concrete villa (with the same comfort standards).
6 With the right planning, it is easier, logical, sustainable, suitable for nature, healthy, etc. to build a traditional Turkish house than to build a reinforced concrete house that requires heavy legislation.
First of all, you can produce and obtain all materials such as stone, wood and adobe more easily.
7 I chose Iznik to build myself a traditional Turkish house . Iznik is very close to Istanbul and Bursa. It has historical and natural beauties. All kinds of fruits and vegetables are grown.
8 There are nearly thirty villages in Iznik, just like the one I make home. You can lead a traditional life. You can also buy an old village house and repair it. You can also build a new traditional Turkish house. The zoning situation and legislation are in accordance with this.
9 If you want to return to the village and to the natural life and change your life accordingly, I recommend you to read the flow titled "Is returning to the village a solution?"
10 How is a traditional Turkish house built? What should we pay attention to? Let's continue later. Thank you to everyone who made an effort to disseminate this information.
11 The flow in which I explained the process of "How to build a traditional Turkish house" will continue over time, insha'Allah:
Sociological infrastructure of Turkish House construction
Legislative infrastructure of Turkish House construction
Cost approach of Turkish House construction
Detail solutions of Turkish House construction
12 Let's continue as long as I tell about the construction of  Traditional Turkish Houses. Let's talk about;
• The sociological infrastructure of the Turkish House construction
• Legislative infrastructure of Turkish House construction
• Cost approach of Turkish House construction
• Detail solutions of Turkish House construction
13 Populism policies dating back to years, construction system in return for flat, the house becoming a commodity for sale, economic approach based on real estate value increase, etc. It has accustomed our people to comfort, ease, laziness, being ready, opportunistic, and getting along without working.
14 Societies that have been able to build their own houses throughout the history of humanity and have been able to maintain it despite all adverse conditions have lost these characteristics and abilities and internalized the acceptance of a great defeat and desperation as a result of industrial revolutions and urbanization policies.
15 Therefore, humanity, which has been able to build its own house for tens of thousands of years by stacking stones, hammering wood together, plastering with adobe, has lost its superiority in this knowledge and ability by surrendering to reinforced concrete apartment technology.
16 The biggest obstacle in front of building Turkish houses is this psychosis of helplessness and defeat.
This situation is valid for;
Architects
Intellectuals
Academic community
Managers
Politicians
Opinion leaders
People
We must first get rid of this psychology of defeat.
17 When we are in the middle of so much pressure and negativity, the areas left for us to build a Turkish house with a private garden are:
Small cities
Remote districts of cities
Somehow, plots with detached zoning
Villages
Places like summer resorts.
18 Assuming that you have the opportunity to somehow change your living conditions when you get rid of the psychosis of defeat and embark on such a quest in our country, where it is difficult to build detached houses, the business revolves around choosing a settlement, searching for a land.
19 Under these conditions, I chose Iznik between Istanbul and Bursa. Iznik was the most optimal place for me among the conditions such as history, culture, geography, nature, economy etc.
20 Of course, when you go from a metropolitan city to a village to look for land, you have to be prepared for everything that will happen to you.
I deliberately looked for a place from a village and as far from the center of the village as possible. I have stated my thoughts on this subject in previous tweets.
21 A group of villagers who do not appreciate the village, do not realize the taste of life in the village, are far from production, have forgotten the knowledge of traditional materials, think it is a good thing because they do not know the modern life in the city, and want to sell their land and house in the village to achieve awaits for you.
22 Bad luck in all these circumstances, unfortunately, while I was buying the land in the village, I came across a very dishonest person and I had a crush on such good intentions. The person who sold me the land had previously made an agreement with another person for that land and despite that, he sold the land to me.
23 When someone goes from a metropolitan city to a town or village to buy a plot of land, all eyes naturally turn to them. The buyer is looked upon as a plucked goose. Numbers fly in the air. Every new purchase raises the price. Similar to the land I bought 8 months ago, now more expensive
24 Be careful not to be deceived, not to be victimized, not to be a victim, both in the purchases and during the construction process. I still have problems with the two small parts of the land I bought, which are natural parts. Also, I was exposed to accusations for the land I bought without knowing it. Secure your job.
25 May Allah always compare us with the good ones. Let it make our job easy.
In this series I described the sociological infrastructure of the building The Turkish House  and insha'Allah will continue with the legislative infrastructure of the building. Thank you to everyone who retweeted.
26 Let me explain the legislation infrastructure part of the series in which I explained the construction of the Turkish House , insha'Allah.
In our country, there are many laws and regulations that you must comply with in order to build. These are;
Zoning Law No. 3194
Law No. 2863 on the Protection of Cultural and Natural Assets
Zoning Regulation
…
Unplanned Areas Zoning Regulation

Zoning plans
Plan Notes
Urban Transformation Law No. 6306
Metropolitan Law No. 6360
Earthquake Regulation  etc. I'm sorry if I forgot anything.
In such an intense and complex regulatory environment, first of all, take care to carry out a construction process in accordance with the rules with an architect who knows his job well.
Do not think that you will become a house owner by placing a container on any agricultural land and chasing after electricity, water, security, etc., just because we will be overwhelmed by the big cities and afraid of corona and go to the village. Stay away from real estate agents and youtubers who lead you to this nonsense.
As I said before, the Turkish house is built inside an existing settlement and with traditional materials. There is no reinforced concrete Turkish house. There can not be a Turkish House in ​​the middle of an empty field. What you will get away from people is not the house but something else.
Even though our current legislation infrastructure in our country is a bit complicated and difficult, building a traditional Turkish House is;
Possible
It's easy
Sustainable
It is cheaper than reinforced concrete
stronger than reinforced concrete
If you search, you will find a master.
Wood, stone or earth everywhere
If you search, there is land and there is also zoning.