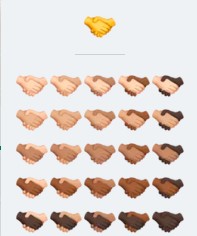 It is the shaking hands emoji that best symbolizes the whole of Turkey. One of these hands is the hand of Europe and the other is the hand of Asia and they are shaking hands on Turkey. As a result of this handshake, both continents are clamped together on Turkey.
There is a phrase we hear a lot, intercontinental missile, that is, continental war. However, Turkey is the symbol of intercontinental peace.
Turkey is the one who shakes hands with the two continents.
………………………………………..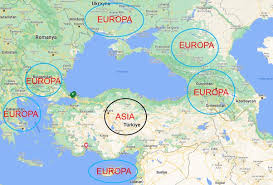 Tüm Türkiye'yi en iyi simgeleyen tokalaşan eller emojisidir. Bu ellerin bir tanesi Avrupa'nın eli diğeri ise Asya'nın elidir ve Türkiye üzerinde tokalaşmaktadırlar. Bu tokalaşma neticesinde her iki kıta Türkiye üzerinde birbirleri ile kenetlenmektedirler.
Çok duyduğumuz bir tabir var kıtalararası füze yani kıtasal savaş. Halbuki Türkiye kıtalararası barışın simgesidir.
Her iki kıtayı birbirine el ele bağlayandır Türkiye tokalaştırandır.