by Assoc Prof Dr. Aytaç COŞKUN.
© Copyright photo by Assoc Prof Dr. Aytaç COŞKUN.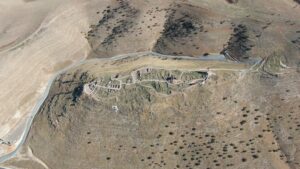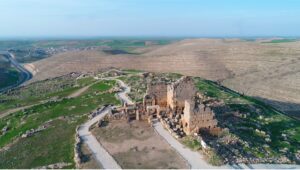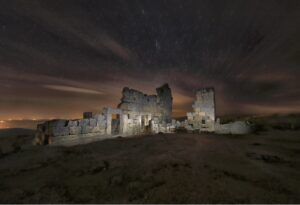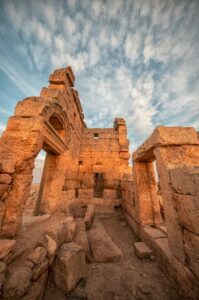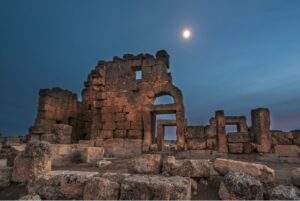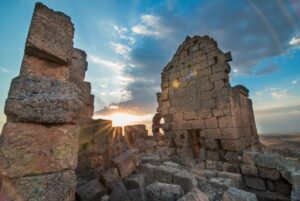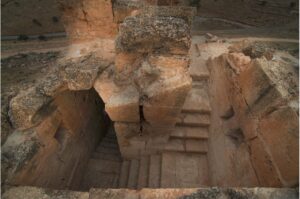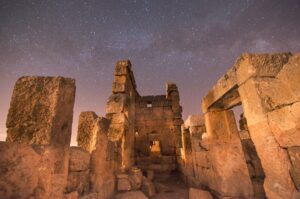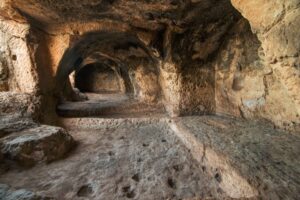 Zerzevan Castle is in Diyarbakır province, Çınar district, on the Diyarbakır-Mardin highway. The history of Zerzevan Castle, which is the border garrison of Rome, dates back 3 thousand years to the Assyrian Period (882-611 BC). It is also likely that residential area located on the King's Road during the Persian period (550-331 BC) has been used with an eye to provide road safety. At Roman Period, in the 3rd century AD the main military settlement was built during the Severus Period (198-235 AD).
It can be said that the city walls and buildings of the settlement were restored in the periods of Anastasios I (491-518 AD) and Justinian I (527-565 AD), and some of the constructions were reconstructed and thus the present final state was obtained. The settlement was used until 639 which is the conquest year of the region by the Islamic armies. In this best preserved military settlement, there is the last Mithras Temple found in the world. The structure is the first and only Mithras temple to be found on the eastern border of the Roman Empire.
In the southern area of the military settlement surrounded by walls of 1200 meters in length and 15 meters in height, there are architectural remains such as observation and defensive towers, church, administrative building, arsenal and rock altar. In the north, street-alleys and houses can be observed. Water cisterns, underground church, underground shelter, Mithras Temple have also been identified in the area where residences are located.
There are canals providing water to the settlement, ceremony basins and stone quarry outside the city walls in addition to the rock tombs and vaulted tombs in the necropolis area. Zerzevan Castle has both an aboveground and a large underground city. Zerzevan Castle and Mithras Temple was inscribed on the UNESCO World Heritage tentative list.
The excavation and restoration studies at Zerzevan Castle, which began in 2014, are still being carried out with the permissions of Ministry of Culture and Tourism and under the chairmanship of Doç. Dr. Aytaç COŞKUN.