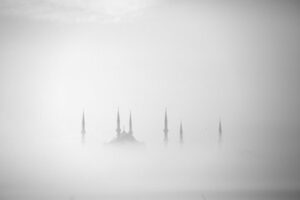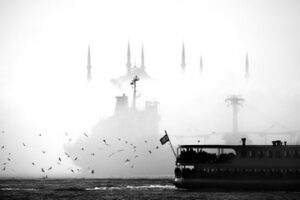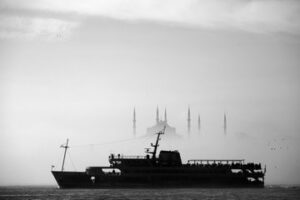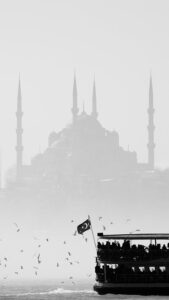 The Historical Peninsula of Istanbul
If this is your first time to Istanbul, you'll be spending most of your time in this area of the city. Simply because it is home to most of the unmissable and famous sights. The historical peninsula of Istanbul is the area south of the Golden Horn and consists of boroughs such as Beyazıt, Eminönü, Fatih, Kumkapı, Sirkeci, Süleymaniye, Sultanahmet, and Tahtakale. Below you find an overview of the ones you may (unknowingly) wander around in as a tourist.
Sultanahmet
Hagia Sophia
Sultanahmet is by far the most important borough of the historical peninsula of Istanbul. It was the heart of the Byzantine, Constantine and Ottoman empires. Today people still refer to Sultanahmet as the historical heart of Istanbul. It has the highest concentration of tourist attractions, all barely a few minutes away from each other and well within walking distance.
Divan Yolu – the main street with the tramway – is the spine of Sultanahmet, while Sultanahmet Square is the obvious starting point for your tourist excursions. It's a central location from which the Hagia Sophia, the Blue Mosque, Topkapi Place, the Hippodrome and the Basilica Cistern can be reached easily.
Beyazıt
If you start walking slightly uphill on Divan Yolu – leaving Sultanahmet Square behind you – you'll end up in Beyazıt. Upon reaching Beyazıt Square, you can see the Beyazıt Tower and the Beyazıt University which was founded on 30 May 1453, the day after Mehmet II the Conqueror captured Istanbul. Beyazıt Square is also one of the main entrances to the Grand Bazaar. Also worth mentioning in this borough is the book bazaar (Sahaflar Çarşısı) – a charming booksellers courtyard.