The year is 2008. The Chinese did that too. Bigger, Dragon-Shaped Airport From Vatican and Pentagon OK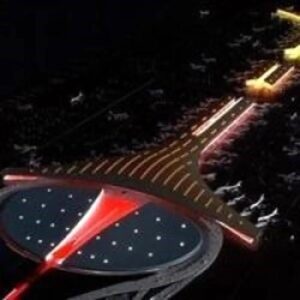 It is the image of the "stands in the form of Turkish script with the Göktürk alphabet" in the area of ​​the II National Highland Festival, which was held in Ganja highlands with the support of the Ministry of Civilization of Azerbaijan on July 29, 2022.
Greetings to Azerbaijan, to the highlands of Ganja!
May the millet be sent to all Turkish dormitories!
In terms of promoting the Turkish identity in Turkestan countries, the Göktürk alphabet and the expression TURK in the Tonyukuk Inscription can replace the fragmented identities imposed by the Russians with similar practices in the Ganja and Azerbaijan Festival.
What do you think, dear friends?
TURK in the Tonyukuk Inscription
Why shouldn't capital airports terminal buildings of Turk countries be like this?