Cyprus Island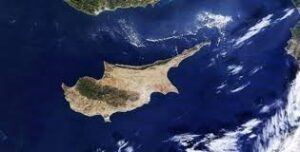 Ethnic map of Cyprus, 1960 vs 1999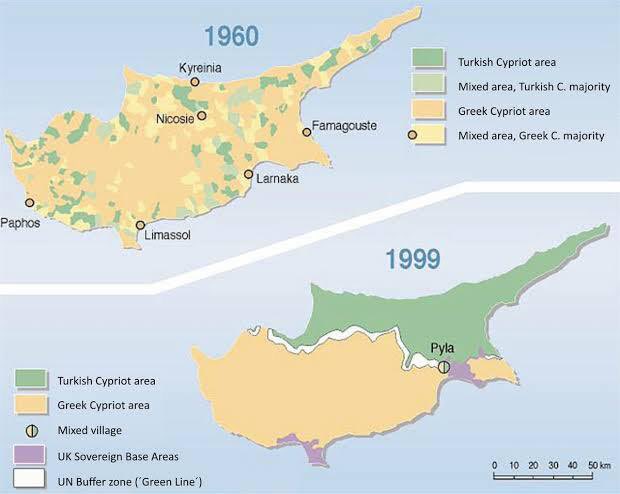 https://twitter.com/xruiztru/status/1553302022430097410/photo/1
Northern Cyprus TR
13 countries that recognize Taiwan diplomatically
"In fact, there are 5 countries that are ready to recognize the TRNC. These are Azerbaijan, Pakistan, Libya, Bangladesh and Gambia… 
For the Turkestan Republics to recognize the TRNC, Russia needs to recognize it.
It is not clear when the Greek-Greek love affair will end in Arab/Islamic countries.
If 5 countries recognize it, it will come back. Why don't we try?" (İsmail Cengiz) 
Only Turkey recognizes the TRNC. If there are more than a dozen countries that recognize Taiwan diplomatically despite UN5 power China, we have a lot of work to do, but where are the ones to do it?
Since Russia has lowered the status of the Republic of Tatarstan, we cannot be too hopeful on that side.
…………………………………………………….
Kuzey Kıbrıs Türk Cumhuriyeti
"Tayvan'ı diplomatik olarak tanıyan ülke sayısı 13
"Aslında KKTC'yi tanımaya hazır 5 ülke var. Bunlar; Azerbaycan, Pakistan, Libya, Bangladeş ve Gambiya… 
Türkistan Cumhuriyetleri'nin KKTC'yi tanıması için Rusya'nın tanıması gerekiyor.
Arap / İslam ülkelerinde Rum-Yunan seviciliği ne zaman bitecek o da belli değil.
5 ülke tanısa arkası da gelir. Neden çabalamıyoruz?" (İsmail Cengiz)
Rusya, Tataristan Cumhuriyeti'nin statüsünü indirdiğinden, o taraftan pek ümitli olamayız.
KKTC'yi tanıyan ise sadece Türkiye. BM5 gücü Çin'e rağmen Tayvan'ı diplomatik olarak tanıyan ülke sayısı bir düzineden fazla ise, yapacak çok işimiz var da yapacak olanlar nerede?