CAREER&EXPERIENCES INTERNATIONAL BUSINESS 35 + YEARS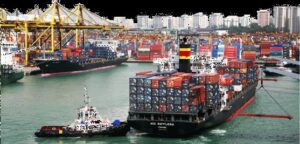 Mission: "New Mediterranean" !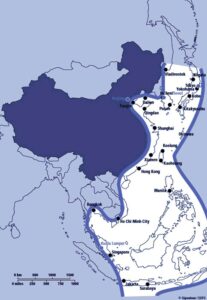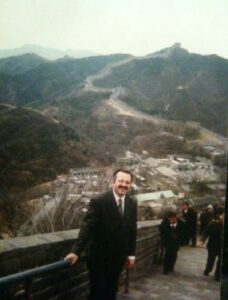 OUTSIDE WORLD & INNOVATIVE MARKETS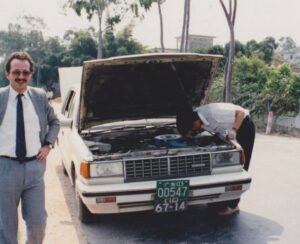 MARKETS VISITED ASIA
ASIA
• China
• Hong Kong • India
• Indonesia • Japan
• Macau
• Pakistan
• Singapore
• South Korea
• Taiwan
• Thailand
MIDDLE EAST
• Egypt • Iran
• Lebanon • Qatar
• Saudi Arabia • Syria
AFRICA
EUROPE 
• Bulgaria
• France
• Germany
• Greece
• Hungary
• Italy
• Kosovo
• Macedonia
• Poland
• Romania
• Slovakia
SOUTH AMERICA
• Brazil
Mission "New Mediterranean" !
• Development is shifting from the Atlantic (Europe) to the Pacific (Asia). This development offers a great opportunity for Turkey. The economic dynamism between the countries on the Pacific coast resembles the dynamism in the Mediterranean ports.
• The fact that Asia-Pacific will be in the first place in the global GNP distribution in a few decades increases the MARKETS in this "New Mediterranean" geography.
HONG KONG
15 years ago, Istanbul did not look like Hong Kong at all, it is very similar now, shopping malls, consumer society.
Hong Kong serves three continents: Asia, America, Australia Istanbul serves three continents: Europe, Asia, Africa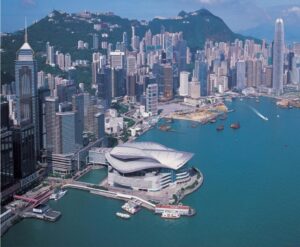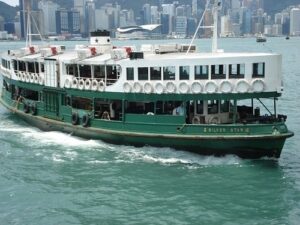 Chinese flights from Istanbul They started at 8.8.1998.
China: Central Country (Zhong Gou) 1978-2028: 50-year plan
An important similarity between Hong Kong and Istanbul is related to HUMAN VALUE:
• An important part of the population of Hong Kong was the Shanghai refugees who fled Shanghai and kidnapped their capital with the entry of Mao's Red Army.
• Istanbul is also enriched by immigrants who emigrated from Rumelia (Bulgaria, Yugoslavia) and refugees from Greece.
• Refugee psychology and the traumas they have experienced have led people to become more connected to life, to be more hardworking and productive in their work.
Difference of Culture
When I went to the showroom opening of my Chinese customer, I was very surprised that the host Mr.Ng had taken the first piece of the whole chicken brought out and ate it in the atmosphere full of guests.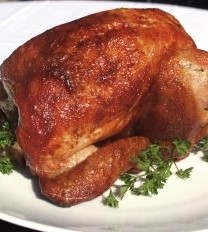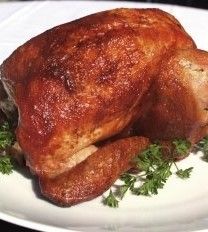 When I asked my Chinese secretary about the reason, he said that the chicken was a symbol of fertility and that his office ate the first meal because it was faithful to bring fertility.
SMALL SHRIMPS IN THE OCEANS
"We, Chinese companies, are small shrimps in the ocean, but our solidarity has a big impact. You, like Nokia and Ericcson, are like sharks in the oceans "
Mr. Ma-CEO, Alibaba.com 1999, Hong Kong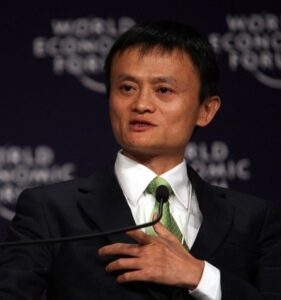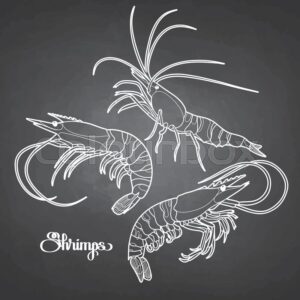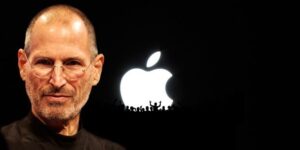 The world's first GSM call was made in 1991 by Finnish Prime Minister Harri Holkeri with a Nokia phone and infrastructure.
Prime Minister of Finland: He finished Nokia, my country's killer Steve Jobs
The former IT giant Nokia's homeland, Finland's Prime Minister Alexender Stubb, who has been dragged into bankruptcy, accused Apple's legendary CEO Steve Jobs of being the murderer of his country. Stubb, "Our industry was based on paper and cognition. Jobs finished them," he said.
Finnish Prime Minister, technology giant Apple's CEO Steve Jobs who died in 2011, accused of dragging his country to the crisis. Prime Minister Alexender Stubb announced that the Finnish companies are sinking because of the technologies Apple has launched.
CHICKEN LEGS
SMS, Food, Turkey collects 80% of the chicken legs in the market to sell to China.
In 1997, when chicken flu emerged in Asia, SMS Gıda entered the olive oil sector and created the Olivos brand today and reached the point of addressing global markets.
SMS Atik Gürtaş, Deniz Atalay
HALL OF ELEGANCE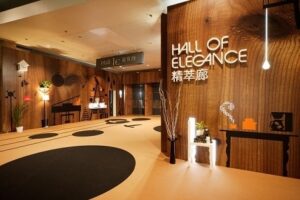 I asked at an Iranian carpet we met at a fair. Which nations produce the most beautiful carpets. The answer was Indians. Because they constantly visit fairs and renew their models.
As a result of the Hong Kong Houseware Fair, which we attended for the first time in 1998, exports to India exceeded 2 million dollars the following year.
C H I N A
• Contrary to popular belief, the highest price in exports to 50 countries was in the Chinese market.
• I learned Mandarin Chinese to localize in a global Marketplace.
• I worked directly with customers to be "face to face with the market"
• I used the Chinese name (Ai Li Min-ring service people)
Export Mission … 1989,
Guangdong, China
Passing the Great Wall 1997,
Beijing, China
HOW PAŞABAHÇE HAS BECOME THE 3RD LARGEST PRODUCER IN THE WORLD?
• Tea cup form is of Iranian origin, since there is no glass in Iran,form is seen in ceramics.
• There was no glasses in the days of the establishment of the Republic of Turkey.
• Bottoms of bottles were cut with wire and made tea cups. • Glass tea cup then began to be produced in Paşabahçe.
• Önder Küçükerman, Professor Dr.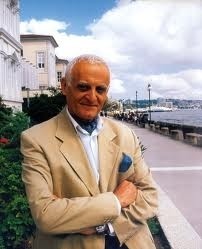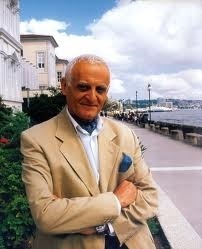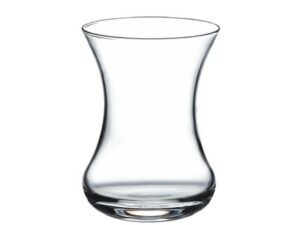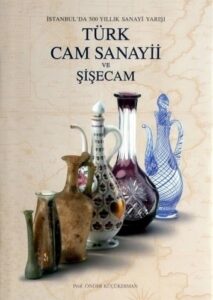 HOW PAŞABAHÇE HAS BECOME THE 3RD LARGEST PRODUCER IN THE WORLD?
• Tea points to a deep culture among the Turks and the Chinese. • But the Turks consumed tea in glass cups only.
• Questions:
• How is the tea cup produced?
• Turkey makes 3rd largest glassware manufacturer in the world • What is the factor?
• How glass cups exports to 164 countries has been achieved?
HOW PAŞABAHÇE HAS BECOME THE 3RD LARGEST PRODUCER IN THE WORLD?
Tea Culture is very unique in Turkey.
Still, no one knows how to hold the tea cup of foreigners coming to Turkey – Turkey has come more in advance.
HOW PAŞABAHÇE HAS BECOME THE 3RD LARGEST PRODUCER IN THE WORLD?
At one point, there were attempts to import tea cups from Indonesia, but there was no successful result.
The closest form to our form is used in Iraq, it is also smaller and more disproportionate!
In countries such as Egypt and Sudan, they use small cups, which we call "cups" for tea.
In Arabia, our Turkish coffee cups with handles and thick structures are used in large cups.
West consumes tea in porcelain or ceramic.
TEA CONSUMPTION PER PERSON. (KG PER YEAR)
Turkey: 3.1 Ireland: 2.9 UK: 1.9 Iran: 1.5 Russia: 1.3
Morocco: 1.2 New Zealand: 1.2 Egypt: 1
Poland: 1 Japan: 0.96
Saudi Arabia: 0.89 South Africa: 0.81 Netherlands: 0.78 Australia: 0.74 (UN FAO)
Throughout my career, I've always been in the outside world, I prefer to be outside markets, meetings, seminars, customers, rather than internal issues, and concentrate there.
Because the information produced within the company serves routinely and the sources of innovation are outside.
I T A L Y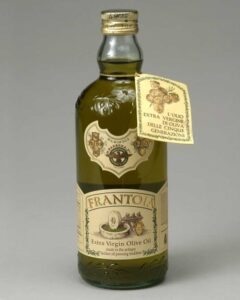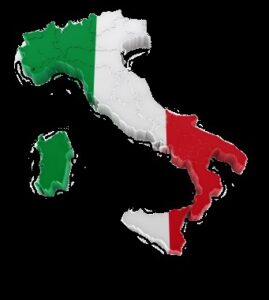 Which one is right:
1. Italy is the world's largest importer of olive oil.
2. Italy is the world's largest exporter of olive oil.
Italy is the world's largest importer of leather, buys, creates value and sells to the world.
Tuerqin Innovations
The Turks, who have come from the Far East to the Middle East in thousands of years and are now more indexed to the Middle East, have come closer to China, which is becoming more and more global and will take over the leadership in the next 15 years. they should use.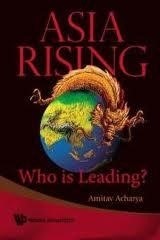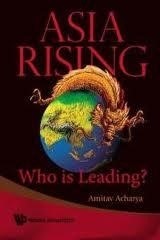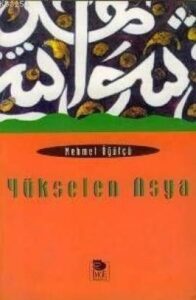 The development / interaction axis shifted to the Pacific region. We need to catch up with the development trend by quickly getting closer to the distant US and China, including interactions in the New Mediterranean.
USA: Mei Gou – Beautiful Country China: Zhong Gou – Central Country
Innovative Markets/Exports
Leather, textile, clothing, food (ezine cheese), Derimod light leather, Blue Jeans, Cotton etc.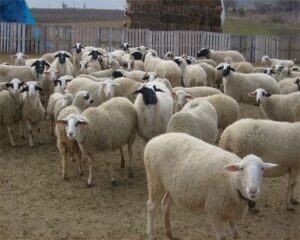 We are strong in innovation in these sectors, livestock is a profession for thousands of years. / product innovations
Innovative Markets/Exports
Aquaculture became export sector / product innovation Çanakkale: ÇanakKale, Çanakkale ceramic / product innovation
• Sahtiyan Deri, Ottoman period, could not mimic competitors / product innovation
• Trade / strategy innovation with neighbors • Ice Exports from Cyprus
• Our export range is low, How can we increase it, what kind of innovations should we apply? (Prof.Dr.Güven Sak)
Innovative Markets/Exports Export Innovation Group
• How can we benefit from Innovation in Nature for Innovation in Exports? Can you share samples?
• Three Essential Mistakes in Export Innovation & Right
Export Innovation / Marketing Innovations- Success Stories
• Innovation in Export / Patent Bibliography
• Can you share concrete examples from our country on "Innovation in Exports"?
Epilogue EVERYTHING STARTS WITH A QUESTION.
THE MOST IMPORTANT QUESTIONS START WITH
HOW?
THANK YOU.
Mission
"New Mediterranean" !