Cover Photo by @NektariaAna
Ramazan pidesi and Easter cookies in the same window. Now all we need are some boxes of matzah to complete the picture. Günaydın, Kurtuluş. Günaydın, İstanbul.
Nektaria Anastasiadou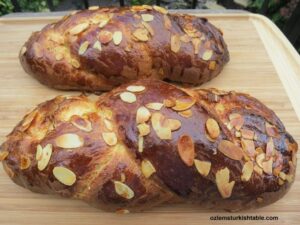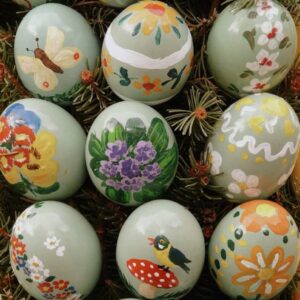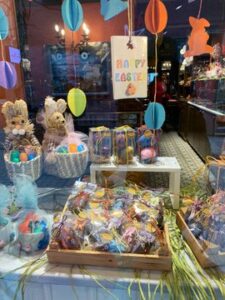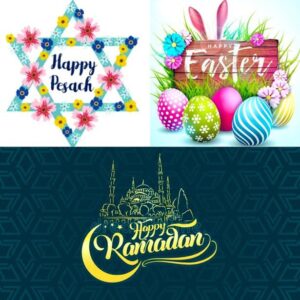 This time of the year brings fond memories of enjoying Easter bread, Paskalya coregi with Christian friends in Istanbul. You can find this fragrant bread in pastries in Istanbul all year long;
Jewish Pesach, Christian Easter, Muslim Ramadan – religious holidays are rarely held at the same time. Happy #Pesach Happy #Easter Happy Holy month #Ramadan to all those celebrating!
Turkish to English Greetings Coloring Book.: Turkish to English Greetings Coloring Book with funny Easter bunnies. by Phoebe Press | Mar 29, 2022
Isa'nin Dirilisi – The First Easter / Turkish-English Bilingual Children's Bible Storybook
Turkish Edition | by Sophie Piper and Estelle Corke | Jan 1, 2008
Coloring Book Kids: St Patrick's Day, Trucks, Easter, Sports Pages for kids Aged 4-8, 6-12 (Children's Coloring Books), ( Cruise-Istanbul Colouring Book Kids )
by Armando R Robinson | Mar 24, 2022
Witch Coloring Book: A Coloring Book For Adults Featuring Beautiful Witches, Magical, Halloween, Animal, Quote, Egg, Easter, Flower, Mandala ( Cruise-Istanbul Coloring Books )
by Teresa F Fowler | Mar 2, 2022