The place where the Karatays live most intensely in the Republic of Crimea of today's Russia in particular is the city of Yevpatoriya.
The coastal and summer resort city with a population of one hundred and twenty thousand people, whose Tatar name is Kezlev (Gözleve in Turkish), is located exactly on the western side of the peninsula. Yevpatoriya, where only a few hundred of the Karaim Turks of approximately 50,000 people around the world remain, is known for its Kenasa (Karaim: synagogue), which is still in operation and is a first-degree cultural site and museum complex today.
After seeing the Han Mosque, the northernmost work of Mimar Sinan, I first come across the "Yegiya Kapay" synagogue as I wander the narrow streets in the old center of the city, which looks like a trinket. After passing the building, which is closed to tourists, the monumental entrance gate of kenasa can be seen soon.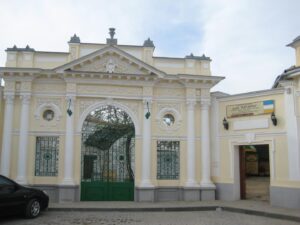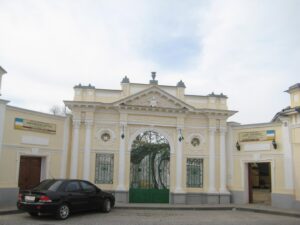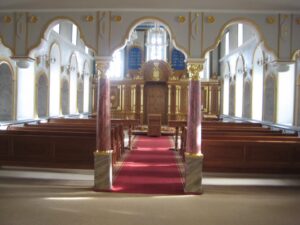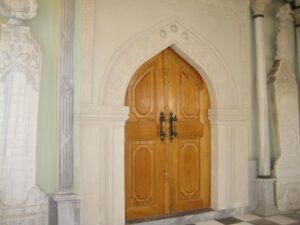 What is interesting; The name of the restaurant, where Karaim Cuisine is served, is "Karaman", right next to the entrance door that resembles a big yellow-white jewellery. A little later, I enter when a young man in the traditional black cap of the Karaites comes and opens the door.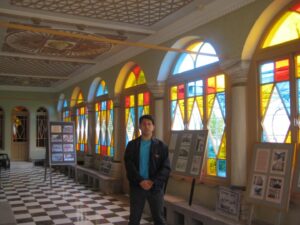 In Kenasa, built on a land of 2.5 decares where two prayer halls, one large and the other small, are located in the centre; There are basic sections such as religious school, dining hall, courtyards, meeting places, and a cemetery. The synagogue, which has been in existence since 1837 with interruptions in the city, is located at the end of the authentic street, which is also known as "Mini Jerusalem".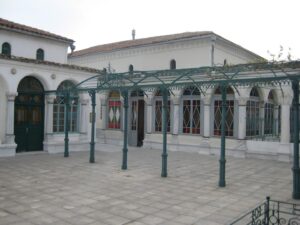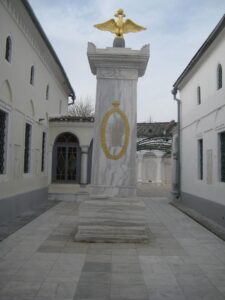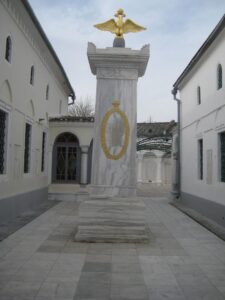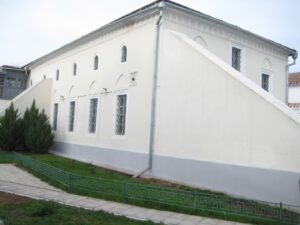 In the long inner courtyard at the entrance, the monument-i marble obelisk decorated with a gold-plated double-headed eagle erected by the Russian Tsar Alexander I attracts attention. In the mini-cemetery on the left, most of the granite and marble steles and sarcophagi are inscribed in Hebrew and some in Russian. In the middle garden, which continues, you can read the plates giving detailed information on the religion of the Karaites, Karamca and Kenasa.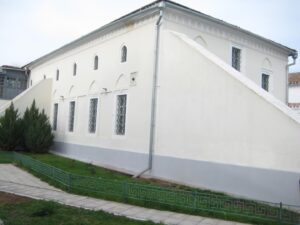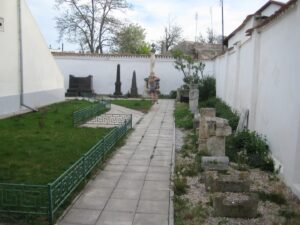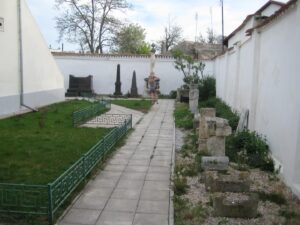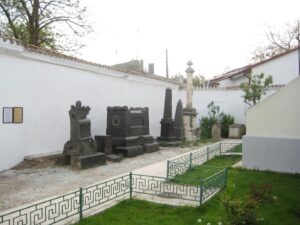 There is a photography exhibition where the traditional clothes of the Karaims and sections from the past of Kenasa are presented; Finally, after strolling through the dazzling interior hall with its geometrically ornamented wooden ceiling and multicolored stained glass; The opening of the oriental-style arched wooden door leads to the main place of worship. I learn that the columns and certain coverings of the prayer ceremony space on the opposite side of this small hall, where there are benches on the left and right, are entirely gold. The three façades of the house, which is kept extremely modern and clean, have a window arrangement that illuminates the interior space under thin arches.
After finishing my short tour in Kenesa, I'm leaving Yevpatoriya to follow the Khazars' trail to Russia another time.
"This article was published in the monthly journal 'Hayat Dergi'."